Brother Louis Osei of our community made his First Profession of vows during the 10am Mass on All Saints, 1st November 2017.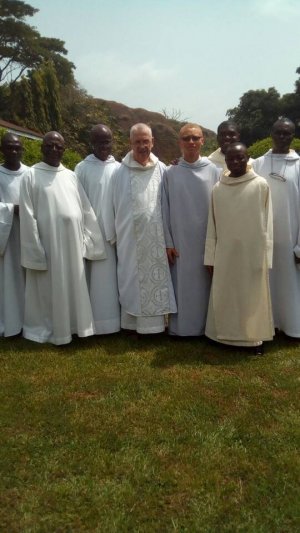 The cloister was full for Mass. Brother Louis' mother, sister and her husband, two of his brothers, many novice religious, oblates and friends of the community were in attendance.
Brother Louis is pictured here with his family and Father Bede.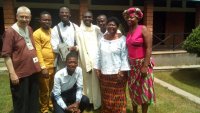 After Mass the community gathered in the cloister garden to have their picture taken (L-R Brs Martin, Patrick, Gabriel, Fr Bede, Brs Mark, Louis, John, Basilio.
Some pictures from the profession: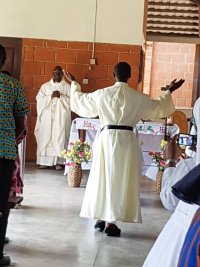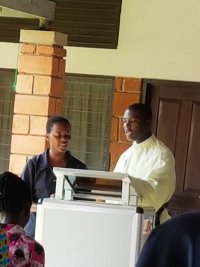 <- profession
                  --> and responsorial psalm being sung by Brother Louis and Sister Bettie
 and receiving the rule of Saint Benedict from the Prior.
---
Other posts