An American friend of ours, Herbert Schultz, provided funds for us to obtain for our monastic library seven works of St John Chrysostom, and two works of St Cyril of Alexandria.
In our area, this is the season of the Yam festivals. Our guest from Prinknash Abbey, Mary Jones, attended the Tuobodom Yam festival on 24th October. These two low resolution photos she took on her phone.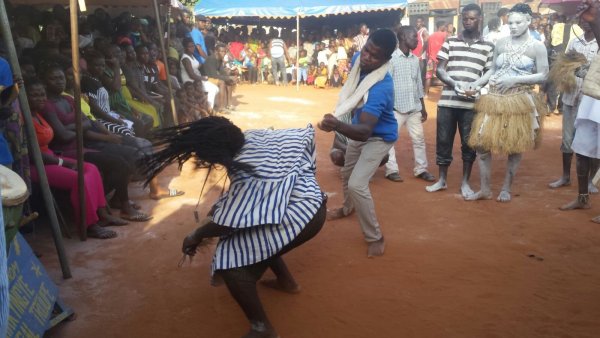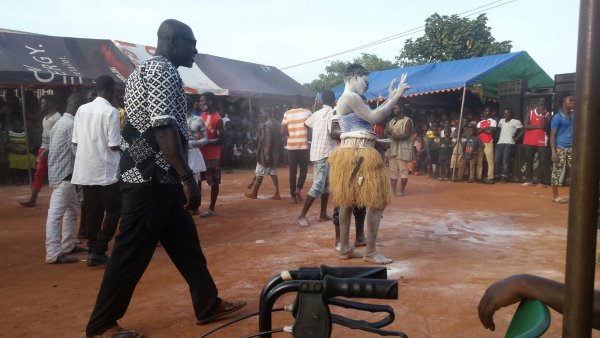 There have been a few changes in officials at the monastery:
Brother Basilio is now Novice Master,
Brother Antony is Oblate Master.
Please pray for these brothers who showed a great spirit of obedience in accepting these tasks.
A number of priests have been here on retreat in the past two weeks. First there were two Divine Word Missionaries, working in Accra, then Father Daniel of the Goaso diocese, and finally Father Gabriel of the Archdiocese of Accra.
At present, we have a monastic guest from the Abbey of Koubri in Burkina Faso - Brother Anthelm. He is a very cheerful presence in the community, ever willing to help. He has no English and our oblate, Monica Cowell, is giving him classes in English twice daily.
2nd November, All Souls, is a day in where traditionally the whole monastic community gathers in the cemetery for prayers for deceased community members. At Kristo Buase, we gather in the cemetery for Midday Prayers, sometimes called Sext. We also bless the graves. Our cemetery is in a quiet grove and at its entrance there is a beautiful cross.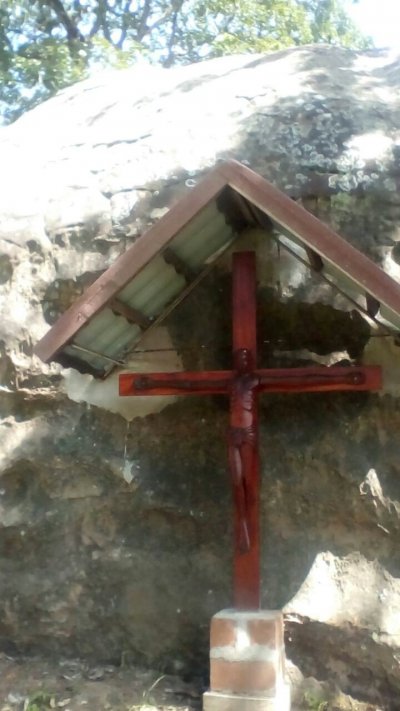 We continue to pray for you all, and ask that you do the same for us, especially in the lead up to the Presidential Election here in Ghana in December.
---
Other posts